We hemmed. We hawed. By gosh, we even slept on it. Then with eyes wide open, the editors here at The Edge and Dark Reading voted on their favorite proposed cartoon captions for September's contest.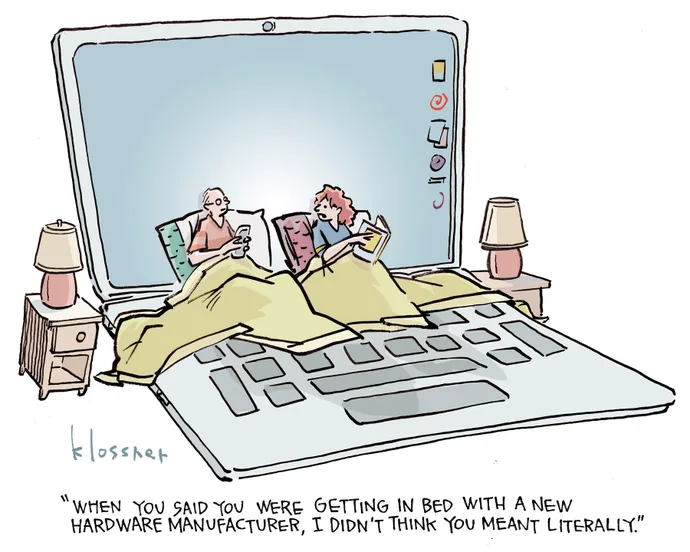 And the winner is ... "acampbell," who scored a $25 Amazon gift card for the caption you see above.
Second place, and a $10 Amazon gift card, goes to Bruce Lightsey, database manager at the Mississippi Department of Information Technology Services. His clever caption: "I'm getting comfortable with the smart home concept - how about you?"
Big thanks to all for participating! But there's no time to rest ... our October contest is now underway!