How is it already October? Don't ponder too long -- it's time to channel your thoughts to a new cartoon caption contest for The Edge. Submit your caption for John Klossner's latest cartoon (above) in the Comments section (below), and our editors will reward the winner with a $25 Amazon gift card. Second-place winner will receive a $10 Amazon gift card.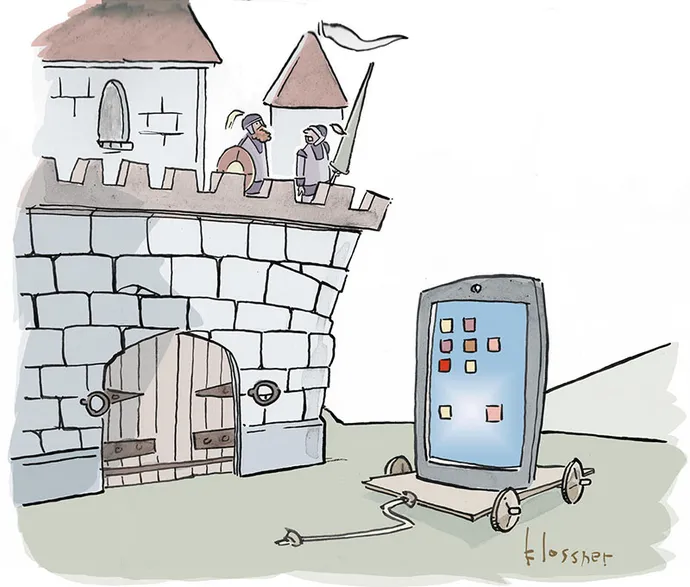 The contest ends Oct. 31, 2020. If you don't want to enter a caption, please help us pick a winner by voting on the submissions. Click thumbs-up for those you find funny and thumbs-down for those not so much. Editorial comments are encouraged and welcome.
We're also happy to announce the winners of our September cartoon contest. First place goes to Rob Pomeroy -- director of security firm TurgenSec and enterprise architect for software firm Intech Ltd. -- for his clever caption, below.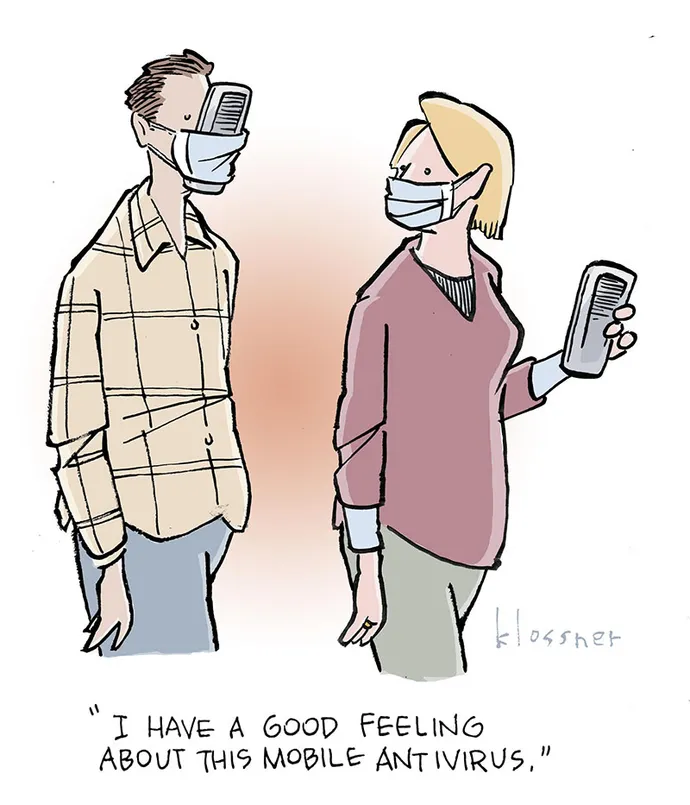 Second place goes to Bob Dehnhardt -- state chief information security officer, State of Nevada/Department of Administration/Office of Information Security -- for another grin-worthy caption, "Say what you want, I still miss my Google glasses."
Thanks to everyone for playing and voting. We can't wait to see what you cook up for, yes, October.