New year, new ... yeah, whatever. Perhaps The Edge's first cartoon caption contest of 2021 can distract you from matters large and small. We can only hope so.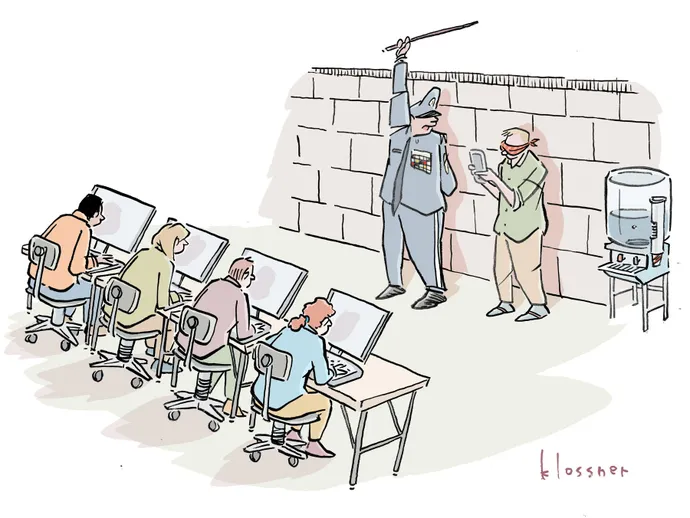 Submit your caption for John Klossner's latest cartoon (below) in the Comments section (below, below), and our editors will reward the winner with a $25 Amazon gift card. Second-place winner will receive a $10 Amazon gift card.
The contest ends Thursday, January 21, 2021. (Shorter cycle this time around.) If you don't want to enter a caption, please help us pick a winner by voting on the submissions. Click thumbs-up for those you find funny and thumbs-down for those not so much. Editorial comments are encouraged and welcome.
Click here for December's winning cartoon caption.