... Rob Fulford, IT Workstation Tech II at Idaho Power Co., for his caption: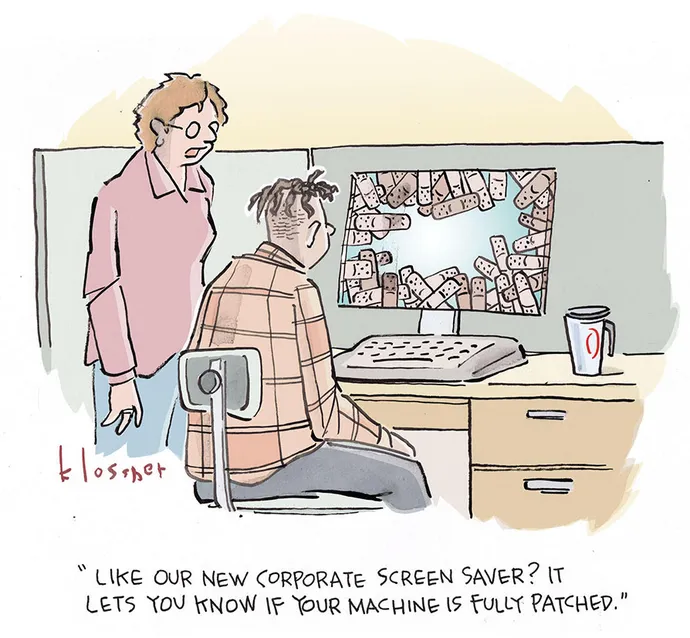 And in second place: Chad Fraleigh, a retired computer programmer for the Department of Defense, for the caption: "So they say you're the guy to go to about installling patches."
Thanks to everyone for their contributions. A new contest will be posted next week.