Hot off the CMS! The Edge's newest Flash Poll is up and awaiting your input.
Of course, the introduction of a new poll means the closeout of the one before it. Based on the popularity of our recent article featuring the newest and hottest cybersecurity, that poll asked about your 2021 plans for furthering your know-how. Here's what you told us: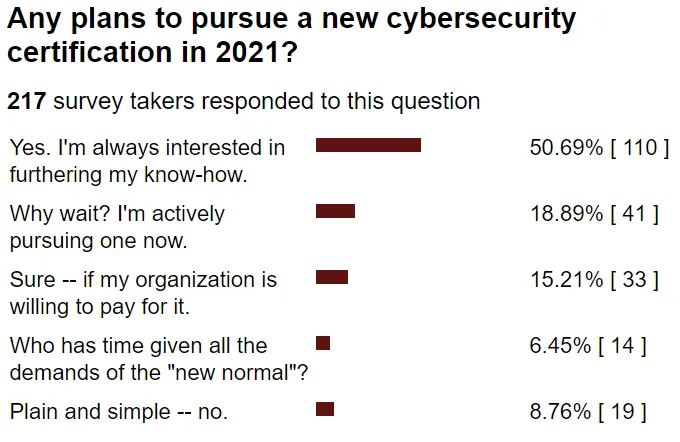 What's on your mind? Do you have any ideas for a poll you'd like to see? Let us know: [email protected].