When he founded Farsight Security two years ago, Internet pioneer Paul Vixie's goal was to spot Doman Name System (DNS) abuse early in the lifecycle of a domain. Farsight initially licensed its DNS threat intel to security vendors -- and now Vixie is taking his global network of sensors that monitors the DNS infrastructure directly to enterprises looking to secure their domains.
FarSight next week at Black Hat USA in Las Vegas will officially roll out two new DNS security services for businesses: Domain Sentry, which alerts companies of any real-time changes to their domains, and Brand Sentry, which alerts companies to any abuse of their brand domains or hostnames, including similar-looking domains that may be malicious.
Domain Sentry alerts organizations for any changes to their domain names, such as movement to a new IP address, different name servers, a new email exchange, or the use of protocols such as IPv6 or DNSSEC that the organization has not yet implemented. This type of monitoring can catch compromised hosts, domain hijacking, as well as for tracking legitimate domain infrastructure updates or changes.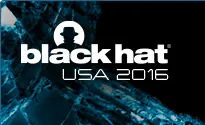 Black Hat USA returns to the fabulous Mandalay Bay in Las Vegas, Nevada July 30 through Aug. 4, 2016. Click for information on the conference schedule and to register.
Brand Sentry, meanwhile, tracks any misuse or suspicious activity around similar-looking DNS domains in order to prevent phishing, typo squatting, and other domain abuse, for example, that could injure a brand.
Vixie says DNS protection isn't working at the firewall or intrusion detection system level today. "We [Farsight] look at the rest of the Net and see what [any domain activity] means to" an organization, he says. "We tell you about anomalies with those things."
The goal is active defense and prevention of DNS abuse, says Vixie, who is the CEO of Farsight.
Dan Kaminsky, who eight years ago discovered the epic and massive DNS cache-poisoning flaw that led to an unprecedented multi-vendor patching effort, applauded the new service offerings by Vixie's firm. "Domain names similar to trusted brands are cheap and easy to acquire, and well, they work. Fighting this threat requires the exact sort of deep monitoring expertise on the DNS that Dr. Vixie and his Farsight Security have innovated for years," Kaminsky says.
DNS attacks are often silent, but they can be deadly. So a tool like DNS Sentry can help catch these attacks, he notes. "The ability to quietly hijack the DNS infrastructure itself, quietly redirecting traffic to the detriment of even expert users, hijacking mail and web traffic --an attacker who can compromise a DNS infrastructure can even acquire certificates for it, trusted in almost all HTTPS scenarios."
Pricing starts at $19,500 per year for each of the new Farsight DNS security services.
Related Content: