Symantec will be filling an important product gap with its acquisition of Blue Coat Systems, Symantec's interim president and chief operating officer Ajei Gopal said in an interview with Dark Reading this week.
Symantec has historically been strong in protecting end points, datacenter systems and email, and in areas like data leak prevention (both on-premise and in the cloud).
"Where we didn't have a presence was in the actual network itself," Gopal says. "What Blue Coat brings is the ability to protect that traffic and the cloud. When we put the two companies together we get complete coverage end-to-end."
Symantec this week said it would acquire Blue Coat of Sunnyvale, Calif. for $4.65 billion. Blue Coat's chief executive Greg Clark will become the CEO of Symantec when the acquisition is formally completed later this year.
The purchase will give Symantec access to Blue Coat's range of web and cloud security management products. Blue Coat's portfolio includes secure web gateways, web application protection products, cloud access security broker technology, content and malware analysis tools, encrypted traffic management products, and incident response and forensics tools.
Blue Coat claims over 15,000 customers worldwide, including 70 percent of Fortune's Global 500 customers. It had revenues of $598 million for the fiscal year ending April 2016. When the acquisition is approved, Blue Coat will become Symantec's second-biggest purchase after Veritas, the storage company that Symantec acquired for $13.5 billion back in 2005.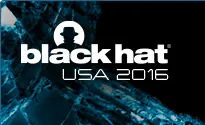 Black Hat USA returns to the fabulous Mandalay Bay in Las Vegas, Nevada July 30 through Aug. 4, 2016. Click for information on the conference schedule and to register.
The technologies that Blue Coat brings to the table put Symantec in a good position to address the wide range of security requirements stemming from the growing enterprise adoption of mobile and cloud computing, Gopal says. Enterprise users accessing applications and services on-premise have a different set of security requirements from those accessing it via mobile devices or in the cloud.
The combination of technologies from Symantec and Blue Coat should address the entire range of requirements with very little overlap between the two product sets, Gopal says.
With a presence on some 175 million consumer and enterprise endpoint systems worldwide Symantec also has a vast database of threat intelligence that it uses to make its products smarter. Blue Coat's technology has given the same sort of visibility into threats at the network and cloud level, Gopal says. Combining the two datasets will give Symantec unprecedented visibility, he says.
"Blue Coat, because of what they look at, has this huge database, but with a different set of data points," from Symantec's own, he said. "Every day these guys see over one billion URLs and they have this incredibly sophisticated classification engine," for classifying things as good or unsafe, he said.
"When you take our data set, which is huge, and their database, we have this massive view," of threats at the endpoint, in the network and cloud. "We think that is compelling for our customers because we can give them a sort of unified way of thinking about threats."
Symantec's purchase of Blue Coat comes at a significant time for the company. In recent years Symantec has lost a lot of momentum compared to some of its younger and nimbler rivals. Many have blamed the company's numerous acquisitions, most notably that of Veritas, for causing it to lose focus.
Symantec has had three CEOs leave the company over the past three years, all victims of its declining fortunes. The last Symantec chief executive to lose his job over disappointing sales was Michael Brown, who took over as CEO in 2014 and quit this April, barely two years later.
In recent months, Symantec has been trying to turn things around by slimming down and focusing on its security technologies. By far the biggest move the company has made in this direction was its divestiture of Veritas to the Carlyle Group last year for $8 billion -- or a cool $5 billion less than it paid for the company.
Going forward, Symantec will continue to focus on its core strengths, Gopal says. "We told the industry approximately a couple of years ago that we decided we would be a pure play security company," he said. "We are now doubling down," on that strategy.
"After this acquisition is complete we will have a leading portfolio of offerings across all different threat vectors. We are going to be able to solve security problems in the enterprise that others can't."
Blue Coat CEO Clark, who will take over as Symantec's chief executive is well-equipped to lead the charge, Gopal says. "Greg is an exceptional individual who is deeply technical, deeply financial and is committed to customer success."
"Every single box we had on our agenda when looking for a CEO has been checked," Gopal says. "He has the personality, he has the charisma and he has the credibility."
Related stories