An infamous attack group targeting financial institutions and other businesses in Russia apparently put a slightly different spin on the watering-hole attack: using legitimate software to camouflage the download of its malware.
The so-called Lurk cybercrime gang, which in June was arrested in Russia, stole some $45 million from financial firms and other companies in Russia before its members were nabbed. Security researchers at Kaspersky Lab found that the gang had slipped its Lurk Trojan in with the legitimate Ammyy Admin software tool via the software company's website. So when businesses downloaded the application, they were also silently infected with Lurk.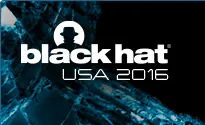 Black Hat USA returns to the fabulous Mandalay Bay in Las Vegas, Nevada July 30 through Aug. 4, 2016. Click for information on the conference schedule and to register.
"Although we've seen examples of watering-hole attacks against popular websites, so far, we haven't seen groups targeting financial organizations by attacking widely used software so aggressively," says Vasily Berdnikov, a malware analyst with Kaspersky Lab.
Kaspersky Lab notified Ammyy Admin of that breach in February, and the firm fixed it. But the same issue persisted on several occasions: Ammyy would fix it, and it would resurface later. A new version of Lurk was spotted in April embedded into the software download, a variant that automatically detected whether the victim machine belonged to a corporate network -- only then would it install.
Why couldn't Ammyy Admin keep Lurk off its site? "This is a mystery for us as well, as we don't have close cooperation with Ammyy. We can only assume that the attackers might have a root access to Ammyy's IT infrastructure, and the owners of the website couldn't find it, thus they couldn't eliminate the infection," Berdnikov says.
The mystery deepened on June 1, when Kaspersky researchers found another malware family, the user information-stealing Trojan Fareit, on the Ammyy Admin website. That was the day officials announced the Lurk gang arrests. "We can only assume that someone other than the Lurk gang has access to the website and is now using it in order to distribute other malware," Kaspersky's Berdnikov says.
Tom Kellermann, CEO of Strategic Cyber Ventures, says he doubts all members of the Lurk gang were arrested, nor all of their hosting resources surrendered. "You must respect the resiliency and organization of East European cybercrime syndicate, as they represent the 'Dons' of cybercrime. This reality is evidenced in the continual evolution of their tactics and attack capabilities -- which neuter traditional cyber defenses," Kellermann says.
He says Lurk's watering-hole method with Ammyy Admin should serve as a warning for future attackes that infest applications, including mobile apps. "In general, the natural progression of these campaigns will be to evolve beyond creating watering holes and toward infesting legitimate mobile apps," he says.
Related Content: