Over the last few years, Software-as-a-Service adoption in the enterprise morphed from a slow trickle to a deluge. According to Gartner research (registration required), the average organization uses between 600 and 1,000 SaaS apps – but most IT departments have insight into just 7% of them. The other 93% fall into the category of Shadow IT. This app explosion combined with IT teams' inability to track it has created a perfect storm of cybersecurity vulnerabilities that jeopardize organizations and their customers.
Rogue SaaS adoption invites a host of risks, from unprotected corporate data, including personally identifiable employee or client information, payment card details and intellectual property, to wasted IT spend on unused SaaS subscriptions. And when the IT department has a SaaS blind spot, it may fail to catch instances of regulatory noncompliance, or revoke app permissions when an employee leaves the company.
Each month, new SaaS vendors emerge to capitalize on user demand for apps that meet the needs of a particular industry, organizational role, or use case. The more employees procure SaaS apps themselves, the more third parties gain access into organizations' data. The perfect storm becomes a SaaS tsunami.
Yet, despite these threats, there is an upside to this phenomenon. In most cases, the intentions behind employees' unsanctioned app usage are good; they crave resources that help them work faster, smarter, and more collaboratively. Organizations that ignore the SaaS tsunami will likely get swept up by its force but those that take action have an opportunity to not only avoid a crisis, but unlock business value.
With the emergence of cloud identity and access management solutions from a handful of vendors (including OneLogin), organizations don't have to choose between security and productivity. Here are four concrete steps business and IT security leaders can take to ride out the storm:
Step One: Follow the money: Ironically, there is a quick and effective non-technical way organizations can expose shadow app adoption: update your accounting processes. The truth is, very few employees purchase their own SaaS subscriptions and fail to expense them. By adding a "SaaS subscription" category on corporate expense reports, you can set a protocol to notify IT whenever a new app purchase is processed.
Step Two: Implement a cloud access security broker: Cloud access security brokers (CASBs) can serve as an IT department's SaaS sonar, uncovering what unsanctioned apps their users are running. Sitting between end users (i.e., their browsers and mobile devices) and cloud vendors, CASBs give IT visibility into what corporate data is in the cloud, and extend governance policies by monitoring for threats and compliance gaps.
Step Three: Market the end user benefits of single-sign on (SSO): For employees to change their behavior, they need to understand what's in it for them. Keeping track of dozens of app passwords (or, in many cases, dozens of variations on the same password) has become a primary frustration of the cloud age. This presents an opportunity for IT to educate users about the productivity of SSO solutions, which provide one-click access to all the apps they need, from any device.
Step Four: Embrace Identity-as-a-Service (IDaaS): Paired with cloud access security brokers and single sign-on, IDaaS bolsters organizations' defense against the perils of rogue app use. IDaaS ensures a higher degree of password complexity, enforces multi-factor authentication when users login from a new or unusual location, and lets IT quickly adjust access permissions in response to specific events (e.g., when an employee quits.)
Successfully making it through the SaaS tsunami isn't a zero-sum game. With the right strategy, businesses can wind up stronger than when they started.
Related Content: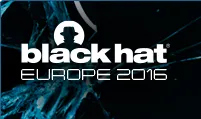 Black Hat Europe 2016 is coming to London's Business Design Centre November 1 through 4. Click for information on the briefing schedule and to register.