A data leak at Dow Jones & Co. exposed the personal information of millions of customers after a public cloud configuration error. This marks the fifth major public cloud leak in the past several months after similar incidents affected Verizon, the WWE, US voter records, and Scottrade.
This mistake compromised millions of customers' names, account information, physical and email addresses, and last four digits of credit card numbers. It also affected 1.6 million entries in Dow Jones Risk and Compliance, a collection of databases used by financial companies for compliance with anti-money laundering regulations.
All of this information was left exposed in an Amazon Web Services S3 bucket, which had its permission settings configured to let any AWS Authenticated User download data using the bucket's URL. Amazon defines "authenticated user" as anyone who has a free AWS account, meaning the data was available to more than one million users.
Chris Vickery, director of cyber risk research at Upguard, discovered the information was accessible to AWS authenticated users under the subdomain "dj-skynet" on May 30, 2017. Upguard informed Dow Jones of the unprotected repository, which was secured on June 6.
Dow Jones has confirmed 2.2 million people were exposed. Based on the repository's size and composition, Upguard "conservatively estimates" up to four million people could have been affected, though it states duplicated subscriptions may account for some of the difference.
The publisher has "no reason to believe" any of the data was stolen, a spokesperson reported to the WSJ. Exposed information did not include full credit card numbers or login information that could pose a "significant risk" to customers or require notification, he said.
Security experts anticipate an increase in these types of leaks as more businesses move their data to the cloud and adopt different cloud services. Upguard calls this "an all-too-common" story that unnecessarily leaves customer data vulnerable to exploitation. Even if no threat actors accessed Dow Jones' data, it's clear how they could have done so.
"It's a problem we've seen since these public cloud providers began offering their services to organizations, but has become infinitely more complex now that many organizations operate multi-cloud environments of their own," says Dome9 CEO Zohar Alon.
While he expects Amazon will add more controls for companies to understand their exposure, businesses are responsible for knowing how their information is available online. Businesses moving data to the cloud will need to invest in tools to monitor its accessibility.
"We are seeing a lot of the 'I can do it myself' mentality when talking to large enterprises," Alon says. Many organizations try to develop their own security teams internally when they lack the expertise to secure their information from increasingly sophisticated threat actors.
"As more and more enterprises adopt public cloud, they need to be aware that the difference between having their information private, versus publicly exposed, is simply the click of a button," says Jason Lango, CTO of Bracket Computing.
After all, he adds, the public cloud is designed for sharing. Many core Amazon services are built to put more information on the Internet. The Dow Jones leak could have been the simple mistake of someone who misunderstood authenticated users, but the problem is actually a lot bigger than people are giving it credit for.
"The problem of complexity, enabling security around cloud infrastructure goes beyond S3 into other data assets stored in the cloud," Lango says. Things like application images, or data volume snapshots saved for backup purposes, can be shared easily among Amazon accounts.
He advises security admins to ensure S3 controls are set appropriately and encrypt all enterprise data in the public cloud. The only way to maintain control over information is by encrypting it, he says, and only allowing decryption under very specific circumstances.
IT teams should also be thinking about how to separate responsibilities between people who set security policies and those who deploy workloads or administer cloud applications. The goal should be to maximize public cloud usage while maintaining control over their assets, he notes.
"This type of exposure is going to happen more and more," says Lango. "I believe we're only seeing the tip of the iceberg … enterprise adoption of public cloud is still in its early stages."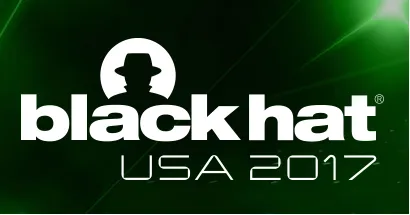 Black Hat USA returns to the fabulous Mandalay Bay in Las Vegas, Nevada, July 22-27, 2017. Click for information on the conference schedule and to register.
Related Content: