Due diligence is becoming an increasingly important part of any cybersecurity strategy. Not only will companies often find clients checking their services for cybersecurity readiness, but they'll also face regulations demanding that they subject their own service providers to similar scrutiny.
The Securities and Exchange Commission's cybersecurity guidance says that registered investment advisers "may also wish to consider assessing whether protective cybersecurity measures are in place at relevant service providers." New York State's recently introduced NYCRR Part 500 cybersecurity regulation is more explicit, requiring financial companies to subject their service providers to cybersecurity checks.
Across the Atlantic, the EU's General Data Protection Regulation will demand that data controllers (the companies managing their customers' data) exercise a high level of care when choosing data processors (the third-party service providers that they use to help process that data).
When Vendors Won't Talk to You
The problem when conducting due diligence is that companies aren't guaranteed a detailed response from the service provider. Depending on the customer and vendor's relative sizes, companies may get no response at all. Hyperscale service providers, like Google or Amazon, are unlikely to let many, or any, companies into their data centers for a look around, or spend much time filling out RFPs for businesses.
Thankfully, cybersecurity auditing standards make evaluation of third-party services far easier. Gathering together due diligence questions into standardized, approved question sets makes it possible for even smaller customers to get a handle on a service provider's cybersecurity readiness.
What kind of cybersecurity framework should you use when conducting due diligence on a supplier or a potential acquisition? Much depends on the kind of relationship and the industry involved, but a hardy perennial is the Standards for Attestation Engagements (SSAE) 16 auditing standard. Created by the American Institute of Certified Public Accountants (AICPA), it's a standard for auditing controls at service organizations and replaces the existing SAS 70 standard. That standard's Service Organization Controls (SOC) 2 audit process takes in cybersecurity controls.
The National Institute for Science and Technology (NIST), which develops voluntary best-practice cybersecurity guidelines, recommends that companies use its cybersecurity framework as the basis for due diligence. On its own, the NIST framework can be challenging to navigate, particularly for small and midsize firms. eSentire has distilled the NIST framework into an easy-to-follow workbook that will help identify a firm's security risks and develop policies to support cybersecurity governance.
Certain industries or use cases also mandate their own requirements. One of the more prescriptive audits is the Payment Card Industry council's Data Security Standard (PCI-DSS), which subjects companies storing, holding, or transmitting payment card details to a strict audit. For users of enterprise cloud computing services, the Cloud Security Alliance publishes a Cloud Controls Matrix, a risk assessment framework to help evaluate cloud security. Organizations providing cloud services to the public sector in the US will need to pass a FedRAMP cybersecurity evaluation.
Companies meeting these cybersecurity requirements to comply with their clients' needs should expect to go through some internal pain when bringing themselves up to speed with the relevant standards. They should also devote time to regular reviews, so that they can show ongoing compliance.
Those in certain industries, including law and finance, may find themselves under increasing regulatory pressure to comply with due diligence requests, not only because they work in heavily regulated industries but because they sit at the cross-section of many different sectors. Legal and financial firms deal with so many kinds of companies, whether as clients or as investments, that they have access to sensitive data across multiple industries. As such, they may find themselves affected by sector-specific regulations outside their own.
While meeting these requirements may seem like a burden, senior management can also view this as an opportunity. Proving compliance with one or more cybersecurity standards can be a competitive differentiator, giving companies significant leverage among clients increasingly worried about data breaches. When it comes to due diligence, a little pain now can yield significant gains further down the line.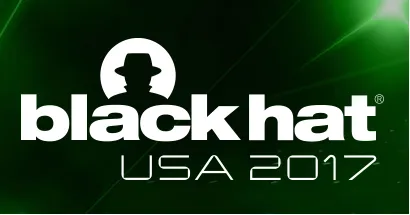 Black Hat USA returns to the fabulous Mandalay Bay in Las Vegas, Nevada, July 22-27, 2017. Click for information on the conference schedule and to register.
Related Content: