If you ask most information security practitioners to describe cloud security or draw an analogy to security challenges in the cloud, they would probably best describe this through an example - one that reflects the responsibility and challenges that take place between that of a provider and a user of the cloud. So, as an example, let's say you run a small business out of your home. You own the building and the security for your home. You have the keys to your home, and you have close visibility of the assets, as well as the people that work there, including the visitors that come and go. Your scope of responsibility is narrow, well known, and easy to manage.
Now imagine one day you decided to move your business to an office space in a 15-story rented office building. You (the user) no longer own the building; the landlord (the provider) does. You share the building with other tenants, and you may not know who those tenants are or what type of business they run. Tenants frequently come and go, and it's hard to keep track of your surrounding shared office environment and who is in it – good or bad. The landlord has the responsibility to secure entrance into the building and to protect against fire and theft. The landlord does not know (or care) what sort of business you or others own – and you are free to fit-out your office space as you desire. You may even decide to expand and move into a bigger office space in the same building as your business grows. In essence, what we have drawn similarities to is the basic principles of the cloud shared responsibility model.
The distinction in this example is that after the move, the environment and your responsibilities are no longer the same. A similar situation exists when we move our business (services and applications) from on premise into the cloud. The scope (visibility of the cloud), dynamics (agility of the cloud) and responsibility for securing applications in the cloud change. It's these key elements that are partly the reason why trying to implement security for businesses in the cloud is such a challenge.
When Security is not at the Speed of DevOps
Traditional, on premise security controls lack DevOps agility; they cannot deploy the necessary automation or offer the continuous insights needed to instantly pin-point, monitor, and secure rapid changes within the cloud. The availability of cloud services and a workplace emphasis on agility means that DevOps teams often move at a breakneck speed, leaving security behind. The DevOps team may create the right environment for application deployment, but DevSecOps must ensure that cloud security is firmly in place, and appropriately prevents large-scale threats. The more that organizations can 'Shift Left' and identify vulnerabilities early, the greater the long-term payoff in terms of business outcomes.
Trying to Avoid the Multi-million Dollar "Whoops"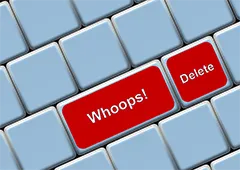 Cloud security failures commonly occur due to human negligence or human error. When the DevOps team wants to move fast, but mature security configurations require a slower approach, employees may try to cut corners, causing integration issues and security flaws. In 90% of cases, data breaches are not the fault of the cloud provider. Gartner predicts that, by 2020, at least 95% of cloud security errors will be the fault of the customer. The desire for immediate corporate growth and lack of forethought can stall or upend business objectives, resulting in costly multi-million dollar breaches and fines. To develop and deploy frequently and securely requires investment in an equally agile and dynamic threat prevention and security compliance solution.
You Can't Secure What You Can't See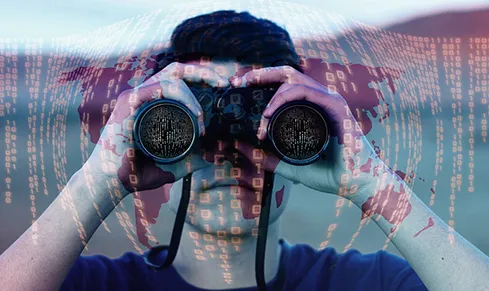 The fast scale of cloud, log data, and the elastic and dynamic nature of cloud makes it extraordinarily difficult for security teams to see and understand what's going on. Seeing what's happening in the cloud reduces rates of incidents, and shortens incident response time. As the cloud has evolved through the introduction of new services and technologies, so has event logging. Today's cloud environments can track terabytes of log data per consumer. Trying to establish context and an understanding of these logs, especially during incident response, can be a challenge. Graphical relationship presentation of data seems to be the next shift in log presentations.
The Bottom Line
Maintaining confidence in your cloud security depends on an ability to keep pace with the agile nature of the cloud, visibility into rich data analytics, implementing a threat prevention first mindset, and upholding compliance standards. By placing these elements at the core of your cloud security strategy, you'll build operational transparency and consistency that drives trust. If you're seeking a best-in-class cloud threat prevention solution, Check Point Software offers powerful, flexible, scalable, and comprehensive cloud security solutions designed to move your business forward.
About The Author


Monier Jalal, Head of Product Marketing, Check Point Software
Monier Jalal has over 20 years of leadership in the security space. He has helped companies successfully market and launch security products, and has been part of the founder and executive leadership team driving the acquisition and IPO for a number of security startups, most recently Whitehat security (acquired by NTT Security), Sift security (acquired by Netskope), Vyatta (Acquired by Brocade), Cisco Systems and Juniper Networks. Monier earned a Bachelor of Science degree in electronics and computer science from the University of Bradford in the UK.