WannaCry spread like wildfire in a matter of days reaching 150 countries and creating an anticipated $4 billion in losses, but if attackers were to launch a global, system-wide attack that hit a multitude of cloud-based companies, the worst-case scenario losses could potentially reach $53 billion in just a few days, according to a report released by cyber risk analytics firm Cyence and insurer Lloyd's of London.
That multi-billion dollar figure is on par with the damages of a major hurricane and would be based on the losses sustained by the end-user of the cloud-based services, says George Ng, Cyence CTO and co-founder.
As an example of what a catastrophic cloud-based attack would look like of this proportion, imagine an attack on hypervisors, or virtual machine monitors (VMM), that create and run virtual machines for a number of cloud-based services like the Amazon Web Services (AWS) cloud and Microsoft's Azure, Ng says. If you were to take all the direct losses sustained by customers of AWS, Azure, and any other cloud service whose hypervisors were also attacked in the onslaught, then the losses could dramatically scale, the CTO notes.
Another worst-case scenario cited in the report: cybercriminals sharing information about a zero-day vulnerability affecting all versions of an operating system used by 45% of users across the globe, and then developing exploits to take advantage of it for financial gain. Potential losses for these users could reach $28.7 billion, the report found.

The potential of these multi-billion dollar losses far exceeds the size of the overall market of companies using the Internet for their business and paying premiums for cyber insurance, which Lloyd's of London estimates to be between $3 billion to $3.5 billion, based on the premiums paid for cyber insurance, says Ng, whose company works with insurance companies to help them understand the potential economic risk from cyberattacks. Last year, property-casualty insurance companies wrote $1.35 billion in cyber insurance premiums, an increase of 35% from the previous year, the report notes.
Although Ng admits the potential for these worst-case scenarios with their mega-billion in losses is "pretty unlikely" to happen, he notes the ever-evolving cybercrime landscape is very dynamic and generates copycats for popular and lucrative attacks.
Nonetheless, based on the report's estimates for potential damages from cyberattacks, Ng advises CISOs and executives with responsibility for security departments to track, monitor, and focus on insider threats, train all staff on cybersecurity, and be aware of emerging trends.
Some of those trends include adopting an awareness that "generated" software code can be modified by attackers when it's produced in an authomated fashion. Other trends are the growing volume of software developers and software, which can potentially introduce more vulnerabilities into the code.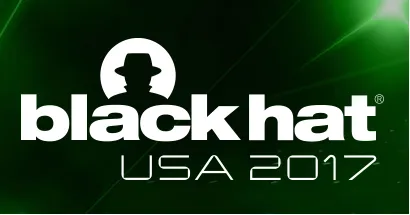 Black Hat USA returns to the fabulous Mandalay Bay in Las Vegas, Nevada, July 22-27, 2017. Click for information on the conference schedule and to register.
Related Content: