An overwhelming majority of companies believe an integrated security and DevOps team makes sense, with 98% of survey respondents saying they are either planning to or have launched such an effort, according to a report released today by DigiCert.
The survey, which queried 300 US companies with a third of the respondents coming from IT, DevOps, or IT security management, found that 49% of respondents have already completed their DevOps and security integration, while another 49% are working on completing it.
"I was surprised to see it was 98%," says Jason Sabin, chief security officer for DigiCert.
Driving the desire to even do a DevOps-security integration is a desire to bring stronger security and agility to the software development and IT process, the report says. The interest to achieve these things is clearly more important than the simmering tension between software development teams that want to move fast in writing code and the security teams that are often viewed as slowing that process, in order to avoid potential vulnerabilities or breaches.
Of the approximately 150 companies that have completed the DevOps-security integration, the majority say it took an average of one- to two years to complete the process. That is far longer than the seven- to 11 months companies assume it will take prior to starting the integration process, according to the report.
Security teams at the companies that completed the integration cite these top challenges: It takes too much time to complete, 70%; the security team resists change, 69%; and relationship skills required to integrate the DevOps and security teams, 68%.
"A lot of people get into DevOps and they try to build a team of DevOps, but they often have struggled. That's because you have to work with other teams like the operations team or the security team," Sabin says. "It is better to build a culture. Be a social leader or an agent of change, instead."
A social leader or change agent is a champion within the organization that helps to drive a cultural change by defining security, IT and DevOps roles and integrating teams.
Dealing with change resistance among security members can be addressed via several steps, Sabin says. "Bring security to the table at the beginning of the development process and also let them know you will try something different to automate the process and make it more predictable and reliable," advises Sabin.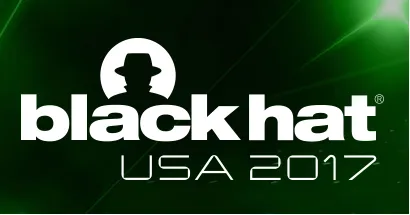 Black Hat USA returns to the fabulous Mandalay Bay in Las Vegas, Nevada, July 22-27, 2017. Click for information on the conference schedule and to register.
This would come from limiting access and signing and encrypting everything on the network via automated PKI. Additionally, security measures such as patching, certificate management, vulnerability scanning, and stack code analysis would also be automated within the DevOps workflow, the report advised.
Challenges around relationship skills in integrating teams deal with such issues as a developer operating under the attitude that quality assurance (QA) team members are not as good as them, says Sabin. Other relationship issues may surface around the way teams communicate, with one team of developers, for example, wanting to use collaboration messaging via Slack while the ops team may prefer email.
The survey found that integration is paying off for companies that have completed the process. The percentage of respondents who said their information security, application delivery deadline adherence, and ability to lower application security risk improved approximately 21% to 22%, according to the report. And Sabin notes that percentage reflects the degree of satisfaction beyond what they initially expected.
"It was quite high," Sabin says. "Can you imagine if your ability to combat viruses was 22% higher after the integration, or your ability to mitigate risk had improved 22% after integration?"
Related Content: