5 Things You Probably Missed In The Verizon DBIR
A look at a few of the lesser-noticed but meaty nuggets in the annual Verizon Data Breach Investigations Report (DBIR).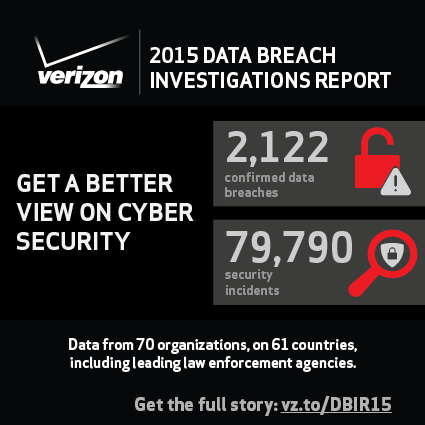 If you're still digesting this year's massive Verizon Data Breach Investigations Report (DBIR), you're not alone. The super-sized 2015 DBIR came with the usual popular data and rare insight on real-world incidents and breach cases, but with the addition of loads of data contributed by 70 other organizations from around the world.
Unless you've been combing the DBIR regularly since it was published in April, there's a good chance you missed a few things in it. Marc Spitler, co-author of the DBIR and senior risk analyst with Verizon, joined Dark Reading Radio yesterday and shared what may have been some of the possibly lesser-noticed or publicized nuggets from the report.
So grab your copy of the DBIR, and follow along to see what key research points you may have missed. Consider it a little summer reading for the beach.
Kelly Jackson Higgins is the Executive Editor of Dark Reading. She is an award-winning veteran technology and business journalist with more than two decades of experience in reporting and editing for various publications, including Network Computing, Secure Enterprise ... View Full Bio