It's obvious cybersecurity has a diversity problem: just one-tenth of today's cybersecurity workforce are minorities, and the the number of women has basically plateaued for the past few years at a meager 11%.
Meanwhile, organizations struggle to fill positions on their security teams due to the well-documented talent gap.
The good news, however, is that some major companies and organizations are proactively working on creating a more diverse industry. They're working on recruiting and retaining more women, minorities, and LGBTQIA security talent in order to create a more diverse and well-rounded profession.
That requires creating a culture of embracing, respecting, and understanding diversity of race, nationality, religion, gender, and gender identity. It also involves a culture of inclusiveness, a concept that plays into the retention side of the equation. Just hiring women and minorities doesn't necessarily equal diversity: the key is making them feel empowered and supported in their careers. Without that, their chances of staying in their jobs, or even the industry overall, is slim.
Those are just some of the topics we'll explore in-depth during the "Making Diversity a Priority" panel discussion on July 26 at 3 p.m. PT during the Black Hat USA conference in Las Vegas. I'll be moderating an accomplished – and diverse – panel of security leaders who are pioneering diversity efforts and programs both within their organizations and throughout the industry, as they foster and support new talent.
We'll look at real-world and first-hand efforts to establish diversity in security, as well as just how organizations can build a more diverse security team and create a culture of inclusion.
Here's a sneak-peek at the distinguished panelists who will share their insights:
Aubrey Blanche, global head of diversity and inclusion for software firm Atlassian, as her title suggests works on diversity issues on a daily basis. Blanche will share her experience in establishing a diversity program that emphasizes the all-important element of inclusion.
Juliet Okafor is chair and strategic advisory board member for the International Consortium of Minority Cybersecurity Professionals, which among other things provides job placement programs and apprenticeships for minorities and women. Okafor has worked on programs that extend these opportunities for underrepresented groups.
Anthony Johnson, who is JP Morgan Chase & Co.'s managing director of corporate & investment bank information security, will share what a well-established diversity program looks like: JP Morgan Chase's Johnson also is focused on outreach and strategies for filling the job pipeline with more diverse candidates.
Rick Howard, CISO at Palo Alto Networks and an advocate for diversity, recently worked in conjunction with the University of Alabama at Birmingham to introduce security to high schoolers with a Capture the Flag program that provides scholarship money. Howard brings to the diversity conversation the perspective of a security vendor.
That's just a snippet of the expertise and experience these panelists will share. If you'll be in Vegas for Black Hat USA, join us for this important and timely panel discussion, from 3-4 p.m. Pacific Time, in Banyan ABC at Mandalay Bay. the discussion will be followed by a Q&A session and an information networking reception on-site. There's no registration required for this special event within Black Hat USA, which also is offering other diversity-related events during the week there.
Related Content: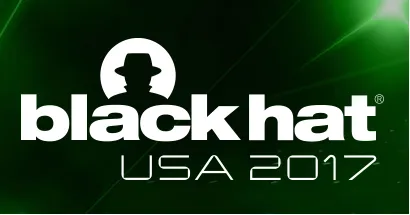 Black Hat USA returns to the fabulous Mandalay Bay in Las Vegas, Nevada, July 22-27, 2017. Click for information on the conference schedule and to register.