Black Hat USA 2016: Locking Down Your Platform Security
Only 38% of international organizations reveal they feel prepared to handle a sophisticated cyberattack, according to ISACA International (2015 Global Cybersecurity Status Report). The refinement of hacking technology is continuously evolving and learning how to heighten your security measures is critical. Not taking an active role in improving platform security could put your company's proprietary information at risk.

Black Hat USA 2016: Locking Down Your Platform Security

Analysis of the Attack Surface of Windows 10 Virtualization-Based Security offers a deeper look into VBS implementation and assessing the attack surface. Learn about potential issues that originate from platform complexities. Actual exploits will be demonstrated against VBS, and another against vulnerable firmware.
The Linux Kernel Hidden Inside Windows 10 reveals that its new kernel can run 100% native, unmodified Linux binaries, which enables access to Linux system calls, the ability to schedule thread groups, fork processes, and VDSO. However, precautionary measures need to be taken beyond a surface attack. Learn about the internals of this new paradigm shift in the Windows OS.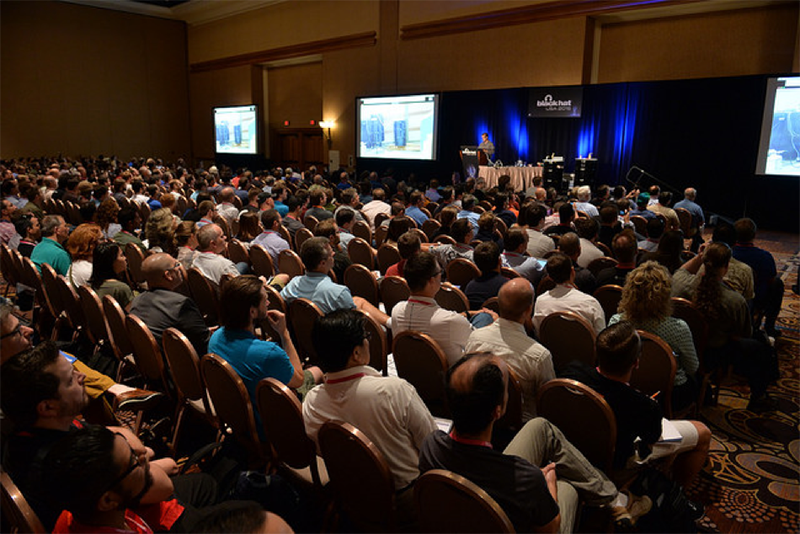 (Black Hat USA 2015, Briefings)
Beyond the research presented in the Briefings, hands-on Black Hat Trainings may be the best method of understanding how to identify and mitigate vulnerabilities. Tactical Exploitation: Attacking Windows is a 2-day course that focuses on Windows internals and how to properly leverage them. The course will introduce students to the Windows environment the way real-world hackers would view the platform. A key takeaway from this course will be a better understanding of how Windows attacks occur and how to protect yourself against them.
Since enterprise network attacks can be multiplatform, Tactical Exploitation: Attacking Unix is a supplementary 2-day course revealing the unique method of compromising UNIX environments. The course offers a virtual enterprise network platform, where students can apply the techniques they learned from the lecture. By learning the methods hackers use to compromise UNIX, you'll be able to take the appropriate precautionary measures to ensure your information is protected.
Want to dive deep into the world of Information Security, ethical hacking, cutting edge research, and courses taught by some of the best instructors in the industry? Then you need check out the Black Hat Briefings and Trainings, July 30 - August 4, at the Mandalay Bay Convention Center in Las Vegas, Nevada.