In an example of just how persistent modern cyberthreats can be, automaker Honda Motors had to temporarily stop production at its Sayama plant in Japan this week after being hit by WannaCry, a malware threat the company thought it had mitigated just one month ago.
The nearly 48-hour shutdown impacted production of about 1,000 vehicles at the facility, which does engine production and assembly for a line of vehicles including the Odyssey minivan and the Accord.
A statement from Honda North America said the interruption at the Sayama Auto Plant was caused by the shutdown of several older production-line computers infected with the WannaCry virus.
Systems at multiple Honda plants in Asia, North America, Europe, and China were found similarly infected with WannaCry, according to a different Honda statement quoted by Reuters and other outlets.
WannaCry infected hundreds of thousands of computers worldwide last month using a Windows exploit dubbed EternalBlue that the US National Security Agency (NSA) originally developed for use against adversaries. Threat group Shadow Brokers publicly leaked the exploit earlier this year.
Honda has not said if the infection only impacted its industrial control system (ICS) network or its IT network as well, or both. Neither has the automaker so far explained why it decided to shut down operations only in Sayama and not at any of the other locations where WannaCry was reportedly spotted.
Honda first discovered the outbreak Sunday and began recovery work immediately. But it wasn't until Tuesday morning that the company resumed production at Sayama. The infection occured despite Honda's implementation of new measures to mitigate WannaCry when news of the malware first broke. But Honda's efforts apparently were insufficient for several older computers installed at the Sayama Honda plant, some media outlets have quoted the company as saying.
The incident highlights how difficult it is for large organizations to secure every system on their network, especially against self-propagating malware such as WannaCry, says Paul Norris, senior systems engineer at Tripwire.
"Organizations will generally secure the systems they know about," he says. "But most will have assets that are not managed or secured and are old legacy systems that haven't been decommissioned," and remain vulnerable, Norris says.
"It's harder for larger organizations to secure every asset within their environment, due to the size and complexity of corporate networks," he says.
The challenges are exacerbated in an industrial control system environment where IT and cybersecurity organizations often have little visibility into all the assets that might be in place.
In fact, up to 80% of all cyber assets in a plant can sometimes be invisible to cybersecurity personnel and often there is an incomplete inventory of IT-based assets as well, making them hard to protect, says David Zahn, general manager at ICS security vendor PAS. "If you can't see it, you can't protect it," he says.
It is possible also that Honda may have known about the underlying vulnerabilities to WannaCry in its plant floor environment but decided not to patch right away because it did not want to disrupt operations. "Risk mitigation within an industrial process facility moves at industry pace – not hacker speed," Zahn says.
Hopefully, incidents such as this will prompt organizations into answering basic cybersecurity questions for plant environments, he notes. "What are my cyber assets, where are my vulnerabilities, did an unauthorized change occur, and can I recover quickly if the worst case scenario happens."
More details are needed to know how Honda got breached. But the incident shows the need for organizations to pay more attention to securing plant floors against cybersecurity threats, adds John Bambenek, threat intelligence manager at Fidelis Cybersecurity.
"Large organizations have devices in low security environments that are necessary for their operations and in many cases, rely on factory employees not take actions that undermine the security of those environments," Bambanek says. That is a mistake, he adds.
"These attacks can cause real impact and a factory not producing parts for a day has a large monetary impact to the organization."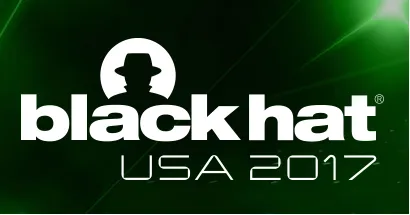 Black Hat USA returns to the fabulous Mandalay Bay in Las Vegas, Nevada, July 22-27, 2017. Click for information on the conference schedule and to register.
Related Content: