Contrary to popular perception, cyber attackers rarely rely on malware after an initial intrusion to carry out their data exfiltration, surveillance, and other malicious campaigns on target networks.
Instead, a majority of them leverage legitimate IT tools and the native capabilities of the platform they are exploiting to move about undetected on a victim network, security vendor LightCyber found in a new study. As a result, organizations that are heavily focused on identifying and weeding out malware on their networks often completely miss active attacks.
LightCyber's report is based on an analysis of anonymized data gathered from its customers via the company's Magna Behavioral Attach Detection platform. It includes data on attack activity across hundreds of thousands of endpoint systems in 60 customer sites over a six-month period.
What the data shows is that attackers use malware typically just to gain an initial foothold on a victim network, says Kasey Cross, senior product manager, LightCyber.
Once inside a network, attackers often tend to use stolen credentials and legitimate networking, administration, remote desktop access, and penetration testing tools to try and expand their access and move laterally across the network in search of data other targets, Cross says. In most instances, malware detection tools completely miss such activity.
Not one of the desktop and administration tools that were used by adversaries in the attacks that LightCyber analyzed were flagged as malware by the Magna detection technology, Cross says. "Four of the remote desktop tools and one of the admin tools were classified as riskware, and the rest of the tools were deemed safe."
The study showed that most organizations are looking in the wrong place for active attackers, according to Cross. "The industry average dwell time of five months directly reflects this failure," she says.
"To successfully detect an intruder, organizations need to look for the operational activities of the attacker, which are best seen as malicious anomalies against profiles of normal activity for users and IP-connected devices," she says.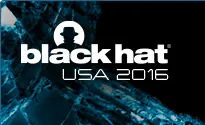 Black Hat USA returns to the fabulous Mandalay Bay in Las Vegas, Nevada July 30 through Aug. 4, 2016. Click for information on the conference schedule and to register.
The LightCyber report examines the threats associated with the specific phases of a targeted campaign, starting with the initial intrusion and reconnaissance phase to lateral movement and data exfiltration.
The noisiest part of most campaigns was during the reconnaissance phase, when attackers are looking for specifics on the network and ways to get at those assets. "Attackers often turn to host and port scans to map out network resources. These scans provide an inventory of relevant targets, such as file and application servers," LightCyber said in its report.
Once they have an idea of the network layout, they use dual-use administration and hacking tools to try and find exploitable vulnerabilities or to steal the credentials of administrative users.
The LightCyber report lists several of the tools that it discovered during its analysis. Among them were PingInfoView, Nmap, Ping, Mimikatz, Telnet, Private Shell SSH, VMware vSphere Client, TeamViewer, and WinVNC.
"Many of the top ten hacking tools are used both by attackers and by IT administrators or penetration testers," Cross says. "So it is hard to classify whether they are legitimate programs. However, our cloud-based malware analysis system determined that zero of the tools were true malware, six were riskware or hacking tools, and four were considered safe."
Related Content: