Half of ransomware victims have been hit with attacks multiple times. Most (82%) of organizations believe ransomware attacks are on the rise.
These findings come from security firm Druva, which surveyed 832 IT pros across the globe to learn about their current responses to, and predictions for, ransomware attacks. Its Annual Ransomware Report shows this threat is evolving faster than businesses can keep up.
It's worth noting this data was consistent across businesses of all sizes and all are struggling with the same issues. Half of organizations surveyed had more than 1,000 employees, 31% had 1,000-10,000 employees, and 19% had more than 10,000 employees.
It's getting harder to prepare for attacks as threat actors adopt more advanced tactics. This week's global ransomware outbreak, the second of its scale in the last two months, has proven more professional and harder to stop than the WannaCry attack in May.
"What we see is, a lot of businesses are caught in the headlights," says Dave Packer, Druva VP of corporate and product marketing, who led the research for Druva's report. "Their ability to reach and build out proper protection infrastructure is being compromised by rapid morphing of ransomware attacks."
It's critical for IT teams to detect potential attacks as quickly as possible, yet researchers found about 40% of the time, more than two hours pass before IT becomes aware of the problem.
Sometimes this is because the ransomware was delivered through the mistake of an end user, who may be reluctant to notify IT. Other malware operates on a time-release basis, meaning it spreads among devices without encrypting data or causing other issues to attract attention.
The latter type lays latent for two to three weeks, says Packer, and in that time it collects information about how the system works. It attacks after it has made minor system tweaks to ensure it has the largest impact, and businesses don't know when the initial infection appeared.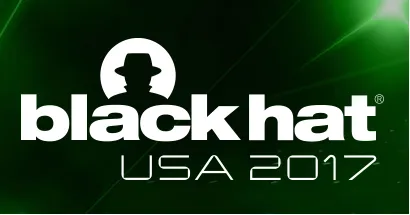 Black Hat USA returns to the fabulous Mandalay Bay in Las Vegas, Nevada, July 22-27, 2017. Click for information on the conference schedule and to register.
The speed and spread of ransomware
Once it finds an entry point, ransomware moves quickly. One infected machine can sync to a shared file server or cloud application, driving the spread of malware to all devices connected to that share. Respondents said 70% of ransomware attacks affected multiple devices.
Packer says it's worth noting 33% of ransomware attacks hit corporate servers, which are becoming popular targets as they become more critical to operations. Experts anticipate servers will continue to be targets if they aren't regularly patched.
The cloud is susceptible to ransomware, he explains, because of the way it's architected. Organizations are most vulnerable to ransomware when they take their on-premise models and move them to the cloud. Native cloud models are less likely to experience ransomware attacks.
"In the news, we don't see as much coverage of server-side [ransomware] as endpoint-side, but this is a problem," Packer continues. It creates a mess for businesses, he says, because recovery has to be well thought-out; it's not as simple as recovering an end-user device.
What can be done?
Most (82%) of respondents rely on backup data to recover from ransomware attacks and get their businesses back up and running. This is more reliable than paying ransoms, which only 5% of respondents report doing. Many victims who pay a ransom don't actually receive their data back, or receive a demand for a second ransom.
"From our perspective, businesses should start looking at the cloud for secondary copies of data," says Packer. There is "no easy frontline solution" to ransomware. While malware detection is useful and solves a big part of the problem, many systems aren't prepared for the rapid changes in ransomware attacks.
Related Content: