Microsoft's Michael Howard is a big-time optimist who wears a "Mr. Happy" t-shirt to work that would no doubt draw nasty snickers from Microsoft security critics. But the senior security program manager knows full well you can't write perfectly secure code, and that all software will eventually fall victim to a hacker. "The nature of security is man versus man," Howard says. "The opposition wants to take you down."
Figure 1: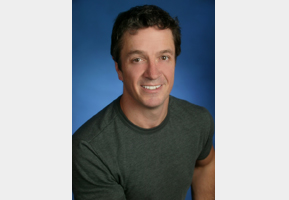 "Software will eventually fail because when you ship it, that software represents a subset of the best security practices of the day, and research is ongoing," he says.
Howard, 42, studies vulnerabilities in Microsoft software, with Windows Vista as his main focus during the past few years. He points to the recent .ANI bug in Vista. (See Microsoft Repatches Its .ANI Emergency Patch.) "We had scoured the code but didn't see this," he says. "But other defenses in Vista protected Vista users" from the bug, says Howard, who recently co-authored the book Writing Secure Code for Windows Vista.
Despite critics picking apart Vista's built-in security features such as user access control, Howard says he's excited about what Vista's security represents for Microsoft. (See Vista Cruising and Endpoint Security: Six Questions to Ask Before You Buy.) And he's confident Vista will have far fewer bugs than XP, and soon may have the data to prove it: "I have access to very raw data that hasn't been triaged yet. But every few days, another [bug] bounces off Vista."
Microsoft's recent security bulletin on the .ANI vulnerability in Windows and Vista, for example, was actually a small victory for Vista, he says: "If you were running Vista, you were protected from all those exploits out there," even though there was a coding bug in the OS. (Even so, Howard says users should apply the patch anyway.)
Now that Vista is out, Howard and his family in June will finally relocate to Austin Texas, to be closer to his wife's family, something they'd been planning for four years. He'll retain his same post, but from home rather than the Microsoft mothership, where he oversaw Vista's shipment before packing any boxes. The New Zealand native has been in Redmond for a decade, and he previously worked for five years at Microsoft New Zealand, where he was the unofficial "de facto security guy."
He didn't officially join Microsoft's security operations until the late 1990s when he and a colleague formed Microsoft's Secure Windows Initiative Team. "We had no clue what we were doing. It was literally just two of us." But the idea was to think beyond software as a feature, to software as a threat, he says.
The biggest adjustment for Howard with the move may be learning to love the Texas pastimes of American football -- he's a former rugby player -- and beer, he says.
And he'll be working closely with Microsoft partners, ISVs, and OEMs, something he did not do in Redmond. One of his new projects will be working with those partners interested in adopting Microsoft's Security Development Lifecycle (SDL), either offering it as a best practices model, or possibly, a new service. "We [still] have to define that," he says. "I love being in a startup [situation]. It's harder, because you've got to convince people. That's a skill I have."
Whether Howard's enthusiasm can sway Microsoft's critics, however, is hard to say. "It blows people away that I'm a happy guy. I'm happy and I work at Microsoft on security, how the hell can I be happy?" he quips. "Because I've seen a ton of progress [here]. That's why I'm happy."
Personality Bytes
First hack: "I think I was 14 or 15, I hacked a game to get infinite lives. But don't all teenagers hack games at some time?"
Worst day ever at work: "The day the Last Stage of Delirium guys emailed me on a Friday afternoon about a bug they'd found in RPC/DCOM. I went cold because I realized how serious the issue was pretty quickly. This is the bug that some criminals used to create the Blaster worm."
Cultural shift at Microsoft: "There have always been security experts at Microsoft, but in the last five years -- essentially since Bill Gates issued the Trustworthy Computing memo -- we've seen an explosion in passion and commitment to improving security. It's not easy to turn around a ship as large as Microsoft, but we've made a lot of progress and security is now part of our culture."
Hangin' With Bill: "In 2001 I had a meeting with Bill Gates and many of the senior executives here to go over security vulnerabilities in detail. One of Gates' hallmarks is his ability to latch onto a topic and drill very, very deep. I had 40 slides of information, we went over less than a dozen because he was fascinated by certain bugs classes."
On arachnophobia: "I'm certainly not afraid of spiders; I pick them up and take them outside. I figure anything that eats flies is good. My kids aren't afraid of spiders, either. My wife is a basket case when it comes to all bugs."
What Howard's Microsoft co-workers don't know about him: "I lived in Zambia when I was a kid."
Favorite sports team: "The New Zealand All Blacks [rugby team]."
Favorite hangout: "Right now, I have two young children, so I really don't have a 'hangout.' No doubt that'll change once they are a little older. Or is that just wishful thinking?"
What he'll miss most when he moves to Austin: "Mt. Rainer. And Redmond is the 'mothership' and I will miss the hallway conversations. Many decisions are made upon bumping into someone at random."
Tunes: "I don't have an iPod. I have something that'll play Windows Media Audio files, and I have three distinct sets of tracks: The first set is techno for cardio sessions at the gym, the second set is every song ever written by Siouxsie and the Banshees, and the third, a whole bunch of really soft music to make me fall asleep on planes."
Comfort food: "Strawberry protein shakes."
Ride: "Land Rover Discovery II. It's the ultimate ski-mobile, but I doubt I'll need it for Austin, so if you know someone who wants to buy it, let me know."

— Kelly Jackson Higgins, Senior Editor, Dark Reading
Microsoft Corp. (Nasdaq: MSFT)