New 'Sextortion' Schemes Fueled by Stolen Passwords & Credentials
Cybercriminals are using a cache of old, stolen credentials and passwords to fuel a new spate of 'sextortion' campaigns aimed at embarrassing individual users, according to data compiled by Barracuda Networks.
Cybercriminals are using a stash of old, stolen credentials and passwords to fuel a new wave of so-called "sextortion" campaigns that are targeting individuals with embarrassing information and asking for payment in Bitcoin to keep quiet.
Barracuda Networks took notice of this uptick in sextortion schemes starting in July. Researchers looked at 1,000 examples of this threat over a few days and found about 24,000 emails since the beginning of September that used the same set of sender addresses.
In its October 31 report, Barracuda noted that many of these emails came from customers who voluntarily reported these extortion emails, meaning that its likely these attacks are much larger than the samples researchers looked at.
However, Barracuda researchers found that the cybercriminals behind these schemes do not actually possess any compromising or embarrassing materials about the people they are targeting. Indeed, the bad actors don't even seem to have the malware that they claim are part of the threat.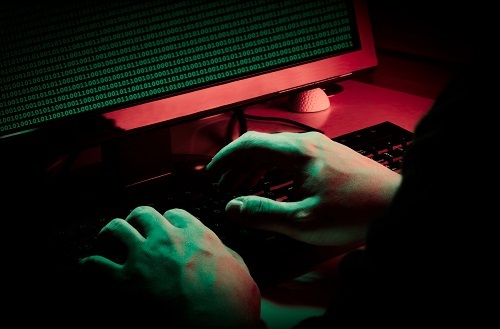 Instead, cybercrooks are using old, stolen passwords that are part of the AntiPublic Combo List, a cache of some 500 million stolen credentials from various data breaches that has been available since at least 2016. The scam starts with the threat actors contacting an individual, showing them old passwords and claiming that a Remote Access Trojan (RAT) has been installed on their machine.
The cybercriminals claim, with little evidence, that they possess videos and other data that show the victim frequenting various pornographic websites. The bad actors threaten to release that information to the person's contact lists unless payment is made in cryptocurrency, typically Bitcoin.
Since the cybercrooks behind the scheme don't have the RATs and other sophisticated malware that they claim to have, Barracuda researchers determined that these sextortion schemes are no more that sophisticated forms of phishing attacks, trying to trick the victim into panicking and sending money.
Poor grammar and spelling used in the emails are also telltale signs that the scam is not a sophisticated cyberattack.
"I wouldn't really refer to this as a 'coordinated attack.' It seems like a group that's usually engaged in spam/phishing found a new approach, but it's not particularly sophisticated despite being creative," Jonathan Tanner, a senior security researcher at Barracuda, wrote in an email to Security Now. "As for 'why now,' someone probably just came up with the idea one day, since the data being used is two-years-old (thus it's not a reaction to some new data being released)."
How successful these sextortion schemes are remains to be seen.
Of the 1,000 Bitcoin wallets associated with the cybercriminals that Barracuda looked at, researchers only found four transfers made. However, since the bad actors can collect between $1,000 and $7,000 with each attack and little upfront investment, it's easy to see why this a lucrative scheme.
In addition to English, researchers observed these emails being written in German and Spanish. The scheme has been detected in several countries, including Australia, Belgium, Canada, China, Czech Republic, Spain, Guatemala, Hungary, Ireland, Iceland, Japan, Sri Lanka, Netherlands, the UK and the US.
In many cases, the Barracuda team noticed that these extortion messages were sent to business email addresses, but Tanner noted that the goal is to scare and isolate one individual instead of targeting a whole company.
"Other than the volume of spam being received by enterprises with the campaign, this is certainly a user problem," Tanner added. "Given it's (fake) blackmail, the intention is to isolate the user from reaching out and scare them into paying the fee for not 'being embarrassed.' There is nothing to specifically target the enterprise even when sent through their mail system."
In addition to being on the outlook for these types of phishing emails, Barracuda is recommending that anyone who is still using old passwords and credentials to update those to new ones.
"I suspect this attack will be ongoing until the financial returns diminish and/or the group either comes up with a new scam or pivots back to an old one," Tanner wrote. "Regardless, there are still people who fall for traditional 419 scams so it's likely this sort of scam is here to stay, at least to some extent (perhaps changing the blackmail premise or utilizing a new set of breach data that has yet to be obtained or released)."
Related posts:
— Scott Ferguson is the managing editor of Light Reading and the editor of Security Now. Follow him on Twitter @sferguson_LR.